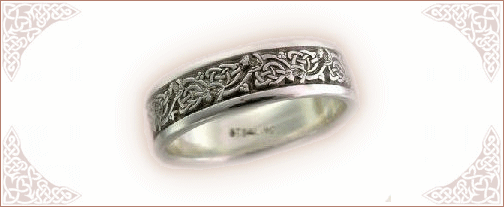 The ring above is greatly enlarged,
taken by a professional photographer.
There are actual pictures of the ring here.


Surrey, Canada
October 2005



M&M: You know we could do that whole Claire's ring better than the last attempt!
JaniceM: Should we try? I'm meeting up with Diana when I go to Phoenix in the spring, I could ask her in person.

That's basically how it started. The rings were attempted back in 2000 by someone else with not verra good results. The whole first ring project was a nightmare, for the lass that headed it and the lasses that were buying a ring. In that spring of 2006 Janice met up with Diana Gabaldon to ask if we could attempt to have the rings made again. We really just wanted one for ourselves, but knew we would have to share! *g*
That's the condensed version of the story, it you want the Gabaldon size version, go HERE!

In 2007 M&M got permission from Diana to other pieces from her novels, including Brianna's Bracelet, you can find those products at

The Author's Attic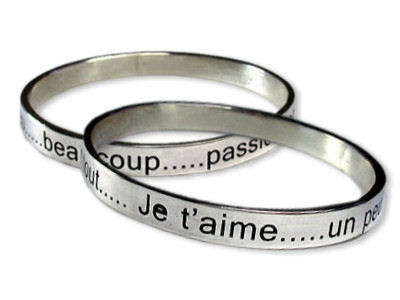 Many thanks to Diana... her spirit, kindness and humor hold no limits.
Enjoy your ring... we sure do!